About Andrew D. Brodnick, Esq.

---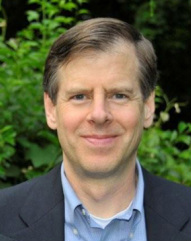 Andrew D. Brodnick has been practicing real estate, land use, and commercial litigation for over 30 years, including cases involving adverse possession, title disputes, boundary disputes, contractor disputes, contracts of sale, landlord/tenant, foreclosure, reformation, condominium and cooperative law, partition and constructive trust cases. Andrew has litigated employment law actions, collection cases, general commercial and civil rights cases as well as bankruptcy and surrogate's court matters.
From 2005-2011, Andrew served as general counsel at Camarda Realty Investments (CRI) in Carmel, N.Y., one of the largest real estate investment companies in the Lower Hudson Valley. While at CRI, he was involved in all legal matters for the company, including transactional work, land use, and commercial litigation.
Andrew has published on real estate topics in New York Law Journal and New York Real Property Law Journal. In addition, he has been quoted on real estate topics in The New York Times. Andrew received a Bachelor of Arts from Boston University. He received his Juris Doctor from Benjamin N. Cardozo School of Law in NYC, where he was a member of the Law Review. Andrew is a member of the New York State Bar Association and the Real Estate Section of the New York State Bar Association.
Andrew and his wife, Bonni, have lived in Westchester, N.Y. for 30 years. A longtime resident of Pound Ridge, he served on the Pound Ridge Planning Board from 1996-2013, and was a member of the Pound Ridge Lions Club for 10 years, where he also served as president of the organization. In addition, he served on the Board of Directors of the Pound Ridge Library Foundation.
Bonni is the author of Pound Ridge Past: Remembrances of Our Townsfolk, now in its second printing. Andrew and Bonni's two children, David and Annaclaire, are both graduates of Fox Lane High School in Bedford, N.Y. and Cornell University. David is a Director at BlackRock, a leading asset management firm. Annaclaire is a graduate of St. George's University School of Medicine in Grenada, West Indies and is a resident in Emergency Medicine at Newark Beth Israel Medical Center.